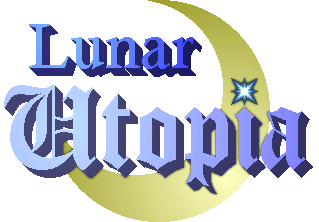 Archive
User
Post
Zachio

Bag of Stinky Weeds
Level: 6


Posts: 1/10
EXP: 872
For next: 35

Since: 10-14-05

Since last post: 732 days
Last activity: 729 days

Posted on 10-27-05 07:03 AM
Quote
BlockTool can be downloaded Here.

For all these people who ask how to use BlockTool, here's how to do it.

1.Open Lunar Magic, Calculator, and BlockTool.
2.Go To BlockTool and choose the Block you want. DO NOT ENTER IT YET.
3.Go to Lunar Magic and choose the Map16 Block you want. For example let's say it's 30E.
4.Go To Calculator, and set the mode to hexidecimal, and enter the Map16 Number. EVEN IF THERE ARE NO LETTERS IN THE MAP16 NUMBER, DO NOT SKIP THIS STEP!
5.Change back to decimal, and it'll give you the number you need.
6.Go back to blocktool, click "Add Block", and chhose your block type, and in the "Map16 Number To use" text box, enter Calculator's number.
7.Click Add.
8.Do steps 3-7 for as many blocks you want to add.
9.when you're done, click save.
10.Re-Open Lunar Magic, and Use your Custom block.

Note that this will not add graphics, you need to do that yourself.

How to use custom Graphics:

If You are using regular Graphics:

1. Edit your graphics and Insert them with LM's green Mushroom Toolbar Button.
2. if you don't know already, find the tile numbers that the tiles use. If you hold your mouse over the tile, it will say in the editor's stattus bar what tile you have your mouse over.
3. Go back to the Map16 Editor, and in the 16x16 Attributes, set the Text boxes that have "Tile 1(Upper Left), Tile 2(Upper Right), Tile 3(Lower Left), Tile 4(Lower Right)" to the tiles you want.
I've circled the ones you need to change.


4. If you click OK, the Tile in the Bottom-Left hand corner will be how your tile will look.


5.If it's the wrong color, go back to the 16x16 attributes Window, and set the Pallate Box to a different number. If no color you want is there, you'll have to use a custom pallate.
6.Right Click on the Tile you aer going to insert it to, so if you originallly picked tile 20A, it should go back at tile 24A's position.
7.Press F9 on the keyboard to save your changes.

If you use ExGFX:
Same as before, except press the Yellow Mushroom on the status bar, and you'll have to set up the GFX Bypass before using the graphics.

NOTE: the Tiles' Graphics will not transfer from one tileset to another. For example, if you have a Ghost house open when you make the Graphics, you won't see it in a Forest Tileset later. you have to do it over for the forest.

Edit by Smallhacker: Fixed images


(edited by Smallhacker on 10-27-05 10:18 AM)


rustedmagick.com

AcmlmBoard v1.8a BMF Hax0r Special™
© 2000-2002 Acmlm
Board additions/modifications by:
BMF54123
Tuvai